While sorting through material for my first full-length musical poetry, aka jazzoetry album, I came across three poems I had already recorded. Listening back to them with fresh ears, I suddenly realized that they were thematically too different from the other pieces I was writing. I thereupon decided to release these three pieces separately. These poems – now jazzoems – will be available in January 2019 as a three-track EP in all digital music stores titled A Breath She Took, which is also the name of the first jazzoetry piece.
All three are of autobiographical nature. This is exactly why these three pieces stood out from the other pieces, which are about other women. In these still unreleased poems I have been exploring an array of unusual, often imagined stories about women from diverse cultural and socio-economic backgrounds. I have focussed on their unique struggles – but not my own. Although, maybe I did in a metaphorical and symbolical way, now thinking of them.
Jazzoetry. The Principle
The principle that unites all of these poems musically is that they follow the same approach of poetry in combination with jazz improvisation [= jazzoetry]. I developed this concept in 2009 when I first released my piece Gold & Frankincense as a single. It was followed by the EP During the Hours, which includes my favourite piece, Songs of the Soul, initially inspired by the saxophonist Zane Musa. You can read about the development of this story here.
Once I have completed a poem, the recording process follows the same method for each one but is of course at the same time, very individual: According to the sentiment and temperament of the piece, I search for a jazz musician with great improvisational talent. Atmospherically, I want her or his instrument and playing to feel and sound most suitable in the interpretation and illustration and communication of that specific poem.
Jazzoetry. The Recording Process
My goal is always to capture complete performances. Unlike the usual studio procedure of assembling tracks, I don't want any overdubbing or editing to take place. This would spoil the principle of a live improvisation and any spontaneity involved. That's why I ask each musical soloist –who has never read the poems prior to their studio arrival– to respond to my reading as if they were at a live jazz gig, improvising on the spot.
Each piece is recorded live in two separate recording booths in dialogue: with my recital of the poem and the individual instrumentalist's interpretation. For my reading and performance, the atmosphere of being in the moment, just like on stage is often just as inspiring and electric as it is for the musician. Invariably, my concept is usually achieved within two to three takes.
Jazzoetry Recording of A Breath She Took
For the poem A Breath She Took, which is track number one on the EP, I chose the cello for its warm and resonant sound and its associated features: the softly swung curvatures of a female body. Albeit loving the piano, I have a very close relationship with the cello. It was my first instrument as a child. I was extremely proud that our music teacher chose me to be trained for the school orchestra. When we moved to Germany, however, I was completely heartbroken: the cello was a school instrument and I consequently had to give it up.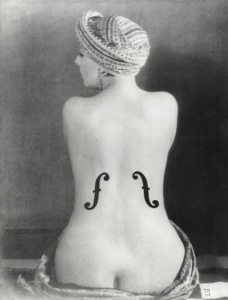 Ironically, later, my mother bought herself one and started taking lessons, which obviously brought up a lot of feelings. The cello therefore mirrors perfectly not only my longing for that instrument and the close relationship I was developing with it, but my longing for an empathetic, nurturing and loving mother.
I asked the cellist Matthew Cooker to provide his improvisational talents. He is one of Los Angeles most prolific cellists and has played in many orchestras and for diverse live artists (like Barbra Streisand and Luis Miguel). I first met him on a studio session for a few tracks on my fist solo album The World I am Livings In, which consists of very sparsely instrumented songs, surrounding themes of loss. Matthew's playing has, in equal parts, the right amount of tenderness, fierceness and edginess a cellist. He moreover, possesses a sheer endless inventory of resin, ego, musicality, creativity and elbow grease.
When we were recording A Breath She Took live in the studio, I felt that that he was translating the contents of that piece and complimenting my reading so fittingly that I spontaneously decided to ask him to also improvise over my reading of another piece: Goldfish Bowl. [Read the lyrics by clicking here]
Jazzoetry Recording of Goldfish Bowl
So once again we were recording live, in a dialogue between voice and instrument and Goldfish Bowl, became the second poem on the EP. This piece is about the taxing and highly confusing effects of being psychologically abused. It's about feeling trapped – even if only in one's own head. And how a state of feeling crazy, slowly takes hold, destroying self-confidence and self-trust. Goldfish Bowl is about utter helplessness dwindling into hopelessness being that the abuse is already taking a severe toll. [Read the lyrics by clicking here]
Jazzoetry Recording of Ink on Silk

The third and last piece on the EP, Ink on Silk is similar to Goldfish Bowl because it's about feeling highly frustrated and crazy-made. In Goldfish Bowl there's a permanent state of lingering, total confusion and powerlessness. Whereby in Ink on Silk it is about trying to solve things but not having any impact, thus getting more and more infuriated and frustrated. This is why a percussive instrument with clanging metal bars seemed so suitable.
I had heard the vibraphonist, Nick Mancini, a couple of times live and was always impressed by his eagerness and fearlessness to improvise both rhythmically and melodically on his instrument. Some soloists carefully plan their improvisations. But Nick lets his instrument lead him, moreover, seduce him into stepping out onto stormy expeditions. During the recording of Ink on Silk, he was also able to create some quite unusual sounds by almost bending the aluminium sound bars with his felt mallets and giving the piece its perfect colourings. [Read the lyrics by clicking here]
Future Jazzoetry Projects
My next jazzoetry project will be to complete writing, and then to record and produce a full-length Jazzoetry album. It will comprise around 15 poems featuring a similar number of outstanding jazz soloists. The poems I am writing for this album explore an array of typical female topics. They are based on women from very diverse socio-economic and cultural backgrounds.
Being a woman myself, I have always been interested in my own and equally intrigued by other women's paths. Being that per society and biology, we still face completely different challenges than men. There are so many stories and dreams of other women that ultimately seem to interweave with one another's. Many stem from the sad truth that culturally, socially and politically (thus, economically) we are still confined and suppressed by expectations.
If you enjoyed this post PLEASE support my work!
Buy or stream your copy from one of these digital online stores:


Or, you can simply…