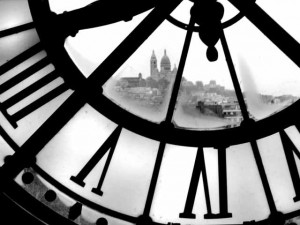 Another friend of mine recently died. He was far too young to leave life behind. We will always miss him. Now, after a few weeks I have started working on a new song called White Angel's Café for my new and soon to be released album The World I Am Livings In". Writing about death is hard. It not only hurts but is one of these topics that can easily slip into worn-out clichés, which end up meaning nothing. Especially since every person, every life and therefore every death is so individual.
The stages of mourning are however, universal when losing someone and summarized by psychologists as the five stages of grief. So while doing some research on the topic, I came across this poem by the English poet, playwright, critic, and librettist W. H. Auden who exerted a major influence on the poetry of the twentieth century.
His piece Funeral Blues touched me a long time ago but it had slipped out of my mind. In my opinion, W. H. Auden deals with the despair and shock of the first phase of grieving. And like so often in his pieces, he paints versatile and inventive but also somewhat "anti-romantic" images, which have even more impact on the reader because they are closer to these everyday circumstances, these seemingly banal situations, in which we often miss loved ones the most.
Funeral Blues
Stop all the clocks, cut off the telephone,
Prevent the dog from barking with a juicy bone,
Silence the pianos and with muffled drum
Bring out the coffin, let the mourners come.
Let aeroplanes circle moaning overhead
Scribbling on the sky the message He is Dead.
Put crepe bows round the white necks of the public doves,
Let the traffic policemen wear black cotton gloves.
He was my North, my South, my East and West,
My working week and my Sunday rest,
My noon, my midnight, my talk, my song;
I thought that love would last forever: I was wrong.
The stars are not wanted now; put out every one,
Pack up the moon and dismantle the sun,
Pour away the ocean and sweep up the woods;
For nothing now can ever come to any good.
W. H. Auden
Another very touching short piece is by Henry Jackson van Dyke (November 10, 1852 – April 10, 1933), an American author, educator, and clergyman.
Excerpt from the poem Lady Lazarus by Sylvia Plath.
"…These are my hands
My knees.
I may be skin and bone,
Nevertheless, I am the same, identical woman.
The first time it happened I was ten.
It was an accident.
The second time I meant
To last it out and not come back at all.
I rocked shut
As a seashell.
They had to call and call
And pick the worms off me like sticky pearls.
Dying
Is an art, like everything else.
I do it exceptionally well.
I do it so it feels like hell.
I do it so it feels real.
I guess you could say I've a call."
Did you find inspiration in this post?
If so, why not