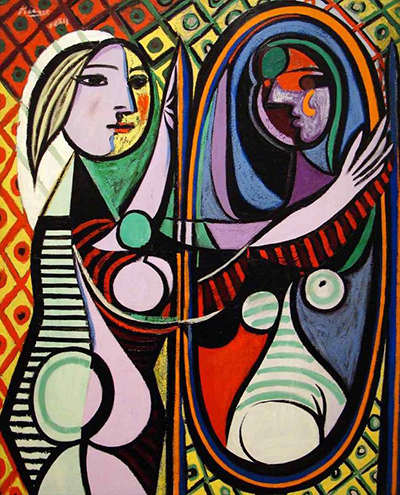 Aganjú was the last song I worked on yesterday in the studio for my new album Ipanema Lounge. I had actually gone through a bit a of a crisis with it and I think this was our third studio session working on the song.
The rhythm section, Sandro Feliciano (percussion) and Isaias Elpes (electric bass), both from Brazil, had created some amazing grooves and my vocal track was in a complementary, nicely contrasting sultry style. I was aiming for a similar style like on In The Still of the Night, a groovy nujazz version of the Cole Porter classic, which features my voice.
But I still thought Aganjú was – how can I say – ummm, boring. And that we didn't "own" the song.
I was actually close to taking Aganjú song off the record…
I had first heard the song Aganjú on Bebel Gilberto's album Tanto Tempo. It was written by the Brazilian musician, songwriter and record producer Carlinhos Brown, whose musical style blends tropicália, reggae, and traditional Brazilian percussion. Later, especially the Latin remix by Thievery Corporation, caught my attention. It expresses my love of a Brazilian and European Nu jazz style that never quite took a foothold in America the way it did in Europe. It was a movement derived from drum & bass that started in the early 1990's.
Always seeking new material and ideas, I thought Aganjú would be a nice tune to play live, which we still do. Even with a very sparse instrumentation as a trio; with voice, bass and guitar, it works very well as a groovy, atmospheric lounge style song.
When it comes to recording a song that has already been recorded before, you have to make it your own. I absolutely did not want it to sound like a cover version. Or, like Billie Holiday said,
You can't copy anybody and end with anything. If you copy, it means you're working without any real feeling. No two people on earth are alike, and it's got to be that way in music or it isn't music.
I had already contemplated horn arrangements but thought it would be too costly and time-consuming. But then I thought of simply asking one of my favourite saxophone and flute players to add some movement and interest with some horn tracks in a very last recording session. I booked a three-hour session, which was supposed to give us enough time for recording horns, an additional vocal track, some last mixes, and mastering. I admit I did wonder whether it was a bit daunting with so little time…
Veteran Jazz Musicians
Robert Kyle, a multi-instrumentalist and composer, who also just released a new album himself, came in to the studio. I was thrilled with my co-producer's idea of creating some friction and dissonances, which was ultimately the direction in which I had planned on going with the vocals. Robert played and improvised multiple amazing tracks on tenor and soprano saxophone and some beautiful and haunting parts on the alto flute that you will recognize in the intro of the song. I added another vocal track, the mix was done – et voilà! The track became a wonderful conversation between the vocals and the woodwinds over a very infectious Nu jazz groove.
Listen and download the track here:
This is exactly where not only excellent players, who can sight-read and improvise on the spot, but a production team like Greg and Nolan Shaheed are crucial for any record to sound as good as Ipanema Lounge simply does. Nolan, whose studio I have been recording in for years, is a veteran trumpet player. He has toured with greats like Stevie Wonder and recorded with many others. You can hear him on two songs of the album too. He played Flügelhorn on One Note Samba and on Sway you can hear his sassy trumpet ad-libs that add a flair very reminiscent of Cuban Mambo bands of the 1950's.
Magical Connections
Suddenly, sitting there in the studio, while the end mix was being done, my thoughts started to drift. I think the fact that Nolan is also a world-class, medal-winning runner made me think of the current 2016 summer Olympics. They were being held in Rio de Janeiro – the very place the song Aganjú stems from. Athletes, like any performer, won't survive if he or she is not dedicated to their craft by striving for continuous improvement and stamina. It occurred to me that this was occurring at the same time we were recording those last fragments. It all seemed magically connected and suddenly I realized, that's exactly what the song is about.
The Portuguese lyrics are really hard to translate. But the essence of the song and the name "Aganjú" is that of the African deity of volcanoes and deserts. They are believed to spread magic and protection over Brazil, whose religious culture was originally brought to the country by the African slaves.
In an interview Bebel Gilberto, said about the phrase:
'Aganjú' 'Aganjú' is everywhere, in San Francisco, in New York. People get so hypnotized by this song, so maybe that is a good thing, they see the religion in my music.
Music has always had a place in the history and practice of all religions of the world through the meditative use of chant and hymns during liturgical celebrations. In his book, Musicophilia: Tales of Music and the Brain, the British neurologist Oliver Sacks underscores the power of music to console, nourish and even save us from despair. Both Aganjú's lyrics and in its trance-like mood – which was ultimately, what I was looking to reinterpret – are expressed as devotion to the saints for protection, good health, and a better life.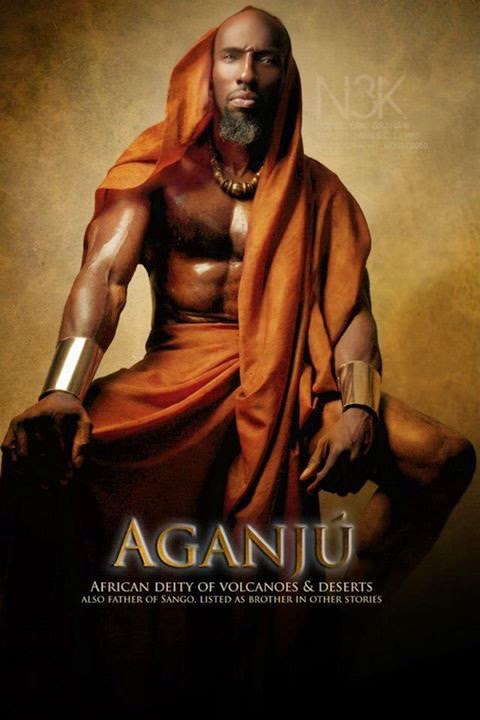 I suddenly remembered another interesting link. The origins of the Olympic games in ancient Greece are deeply rooted in mythology and attributed to the gods. The athletes believed their training honoured these gods, and that victory was a sign of favour from a deity.
Musical Dedication & Inspiration
I finally felt it was all coming together but not only musically. I was suddenly so aware of the principle of dedication and inspiration. Of how deeply connected they are. That one doesn't exist without the other.
While Olympians were performing at their highest skill level in Rio de Janeiro, after decades of practice, determination, and sacrifice, we as musicians were the same way. And during that very recording session, the god Aganjú seems to have blessed us with that magical spark – that can even, when the most virtuous musicians record or play together, sometimes be missing.
For Aganjú we were able to create that magical spark, the essence of spirituality – that very link that connects us, humans, to music and something larger, divinity.
DOWNLOAD your copy of Aganjú here
Or – if you liked this post, why not simply…