One of my latest findings on a day trip to the wildlife and holiday resort Catalina Island, California, was a long spiraling sea shell. It felt somehow magical when I weighed it in the palm of my hand. Its spiraling shape, the shimmering tones of cream, redbrown and white somehow reminded me of unicorn horns.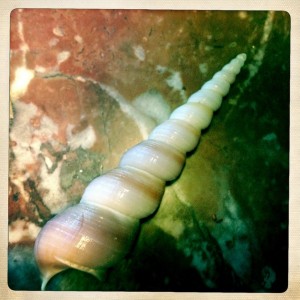 As a child I had been an avid reader of the Narnia Chronicles by the novelist C. S. Lewis (1898 – 1963), in which unicorns were characterized as both beautiful and very noble and honorable creatures.
The unicorn is a powerful symbol of good in early pagan mythology. Almost all images of unicorns depict a white horse of slender build, with a single large, pointed and spiraling horn projecting from their forehead.
I asked myself how contemporary artists were exploring this topic, whether this magical creature is still associated with fairytales and the mystical landscapes of King Arthur in Britain and Cornwall…
Damien Hirst, The Dream, 2008.
Damien Hirst first shot to fame with his "shark tank". But the image of the beloved mystical figure, the unicorn (he used a real white foal) in formaldehyde is somewhat sad.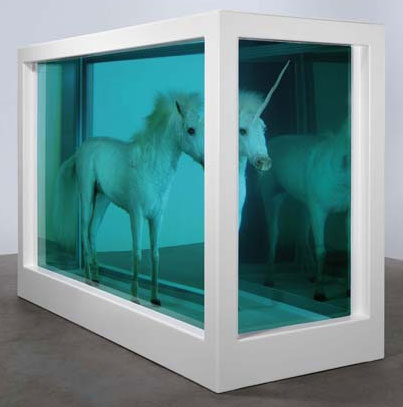 "The Dream" belonged to a highly publicized (and criticized) auction of 233 works by the contemporary artist Damien Hirst in 2008. Nearly 20,000 people visited Sotheby's New Bond Street premises to see what looked like a polished retrospective. With the Sotheby auction called "Beautiful Inside My Head Forever" the artist sidestepped the traditional gallery system to sell works directly through an auction house for the second time.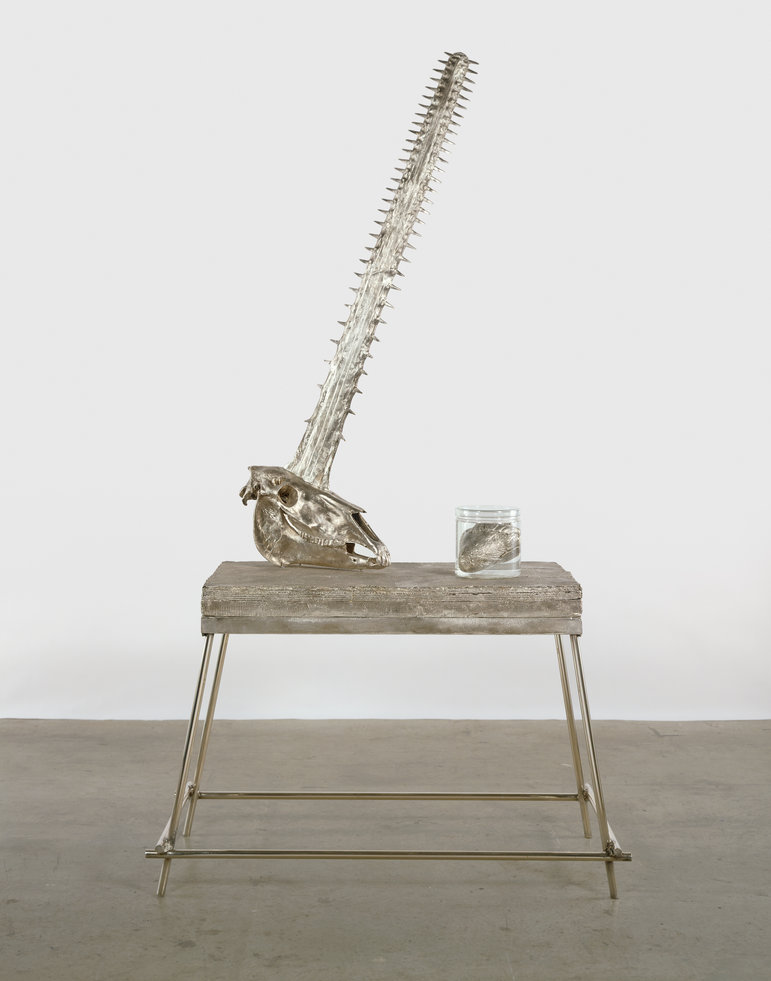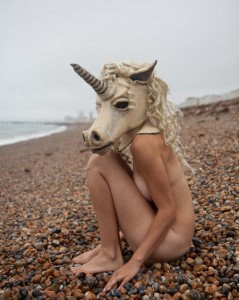 Ben Hopper is an Israel-born London-based commercial and fine art photographer. His work includes scenery, movement, and mood. He primarily photographs conceptual fashion, portraits of dancers, circus artists, musicians, and risqué nudes. His latest series, Naked Girls with Masks, falls squarely into the last category. Naked Girls with Masks, the series from which this photograph stems, was previewed at the underground London group art exhibition ACT ART 8 in July 2010.